It's my pleasure to show footage of my most recent mural painting, done in Truckstop Alaska, Gothenburg, Sweden, which is a Cultural concert hall and club. Geometrical calculations were executed carefully.
The mural glows in the dark when the normal lights are off and glows by turning on the black lights. The mural was painted on a black background using white acrylic paint and on the top of it a second layer of glowing in the dark green paint mixed with no pigmented medium.
A special thanks to all the staff members of truckstop Alaska & Erik Samuelsson for working hard in the installation of the lights.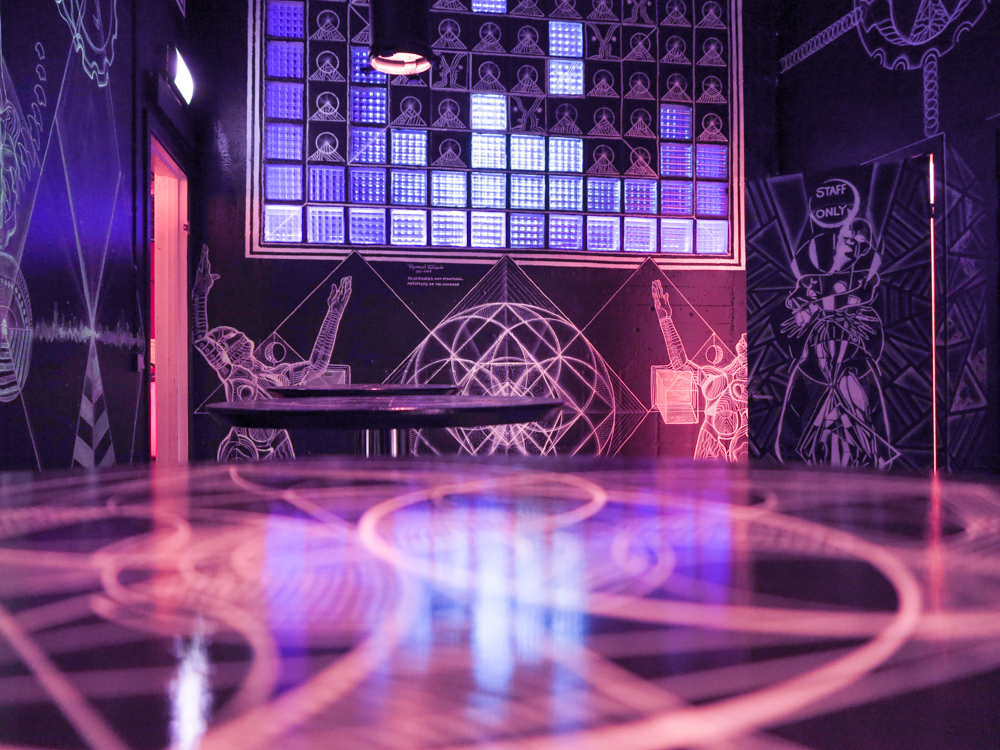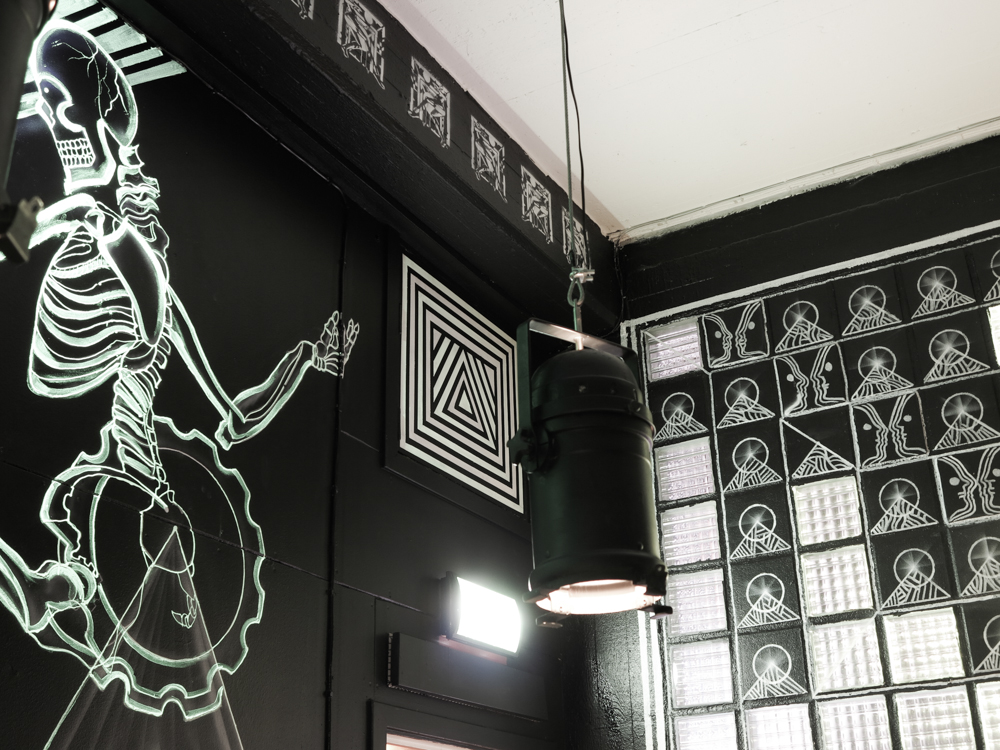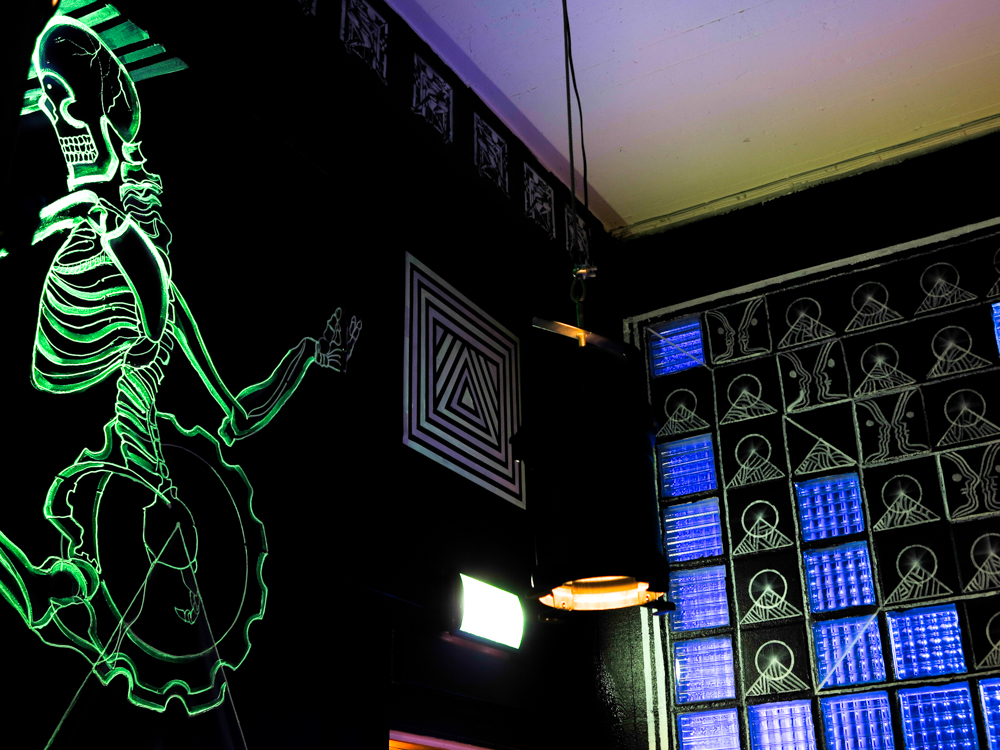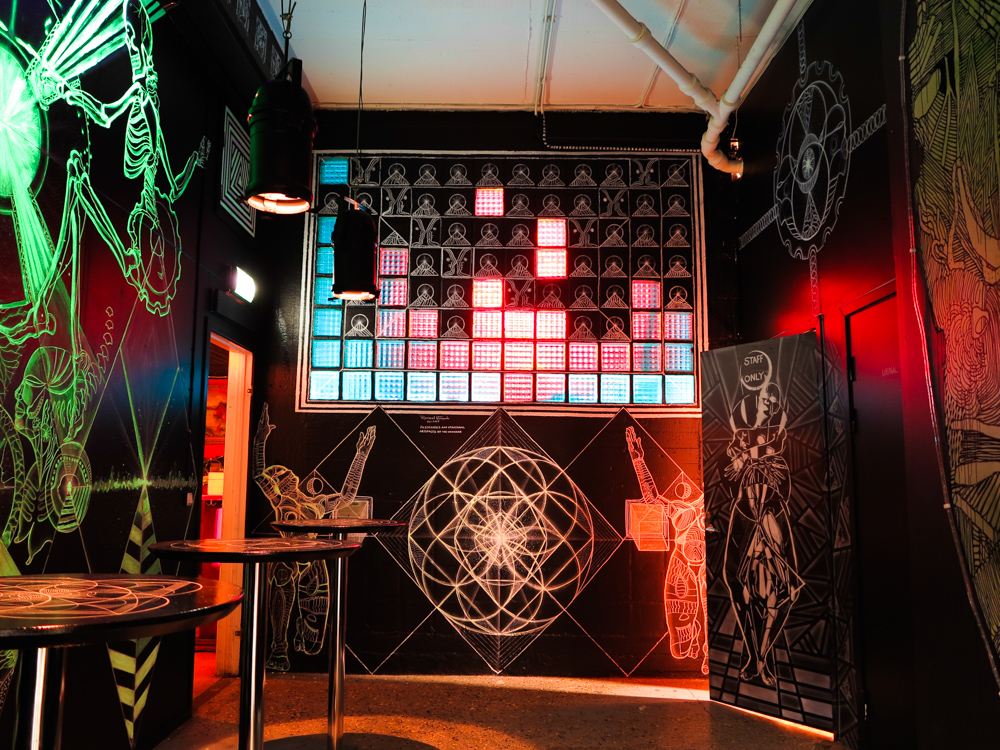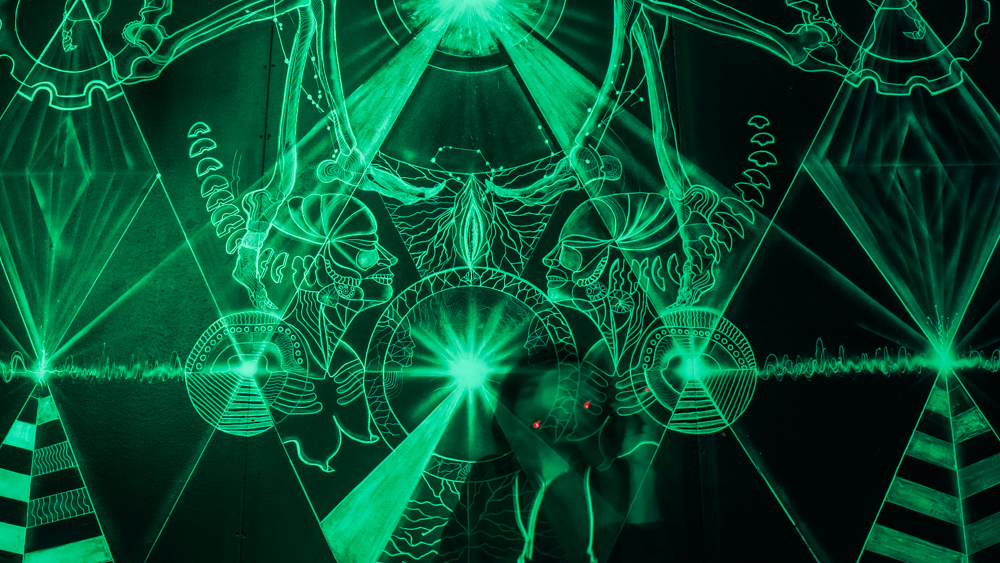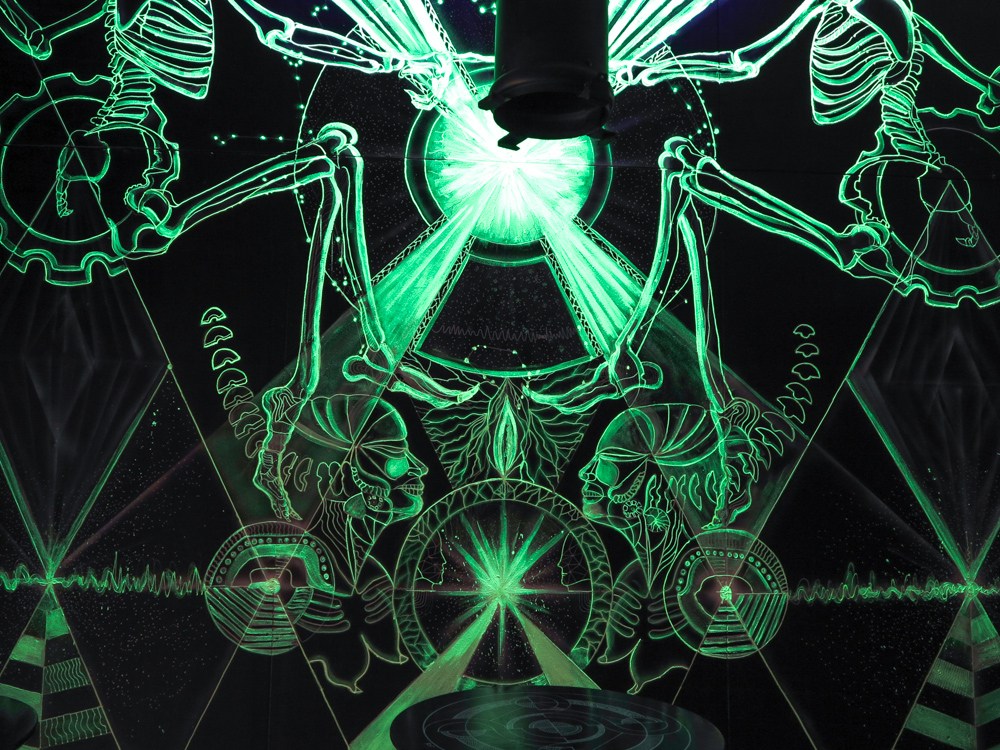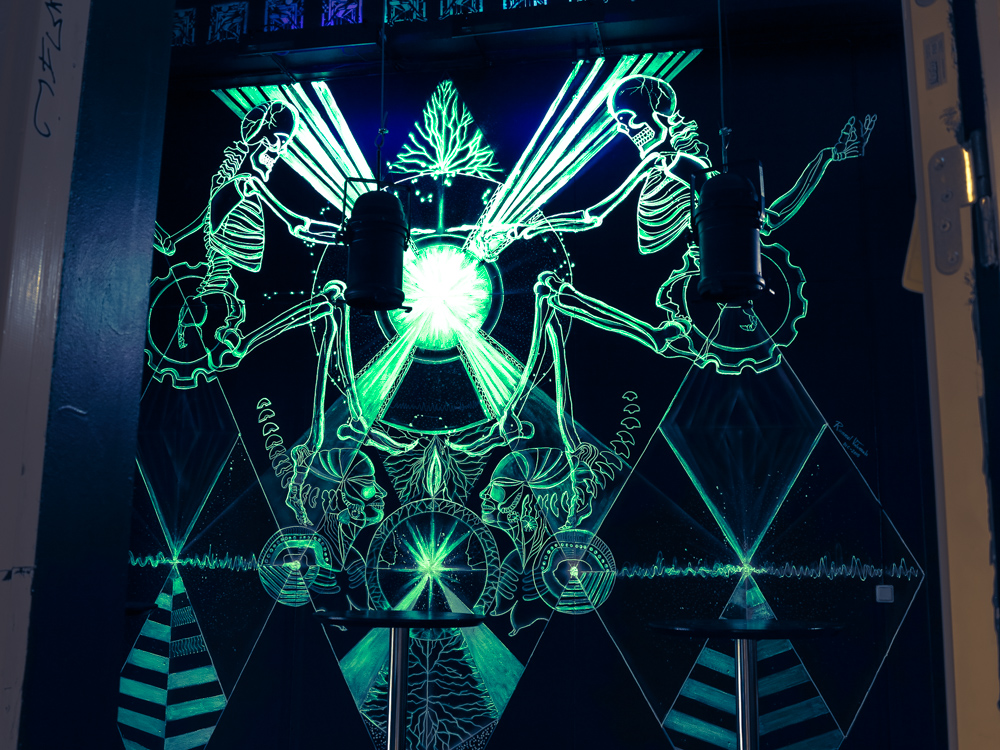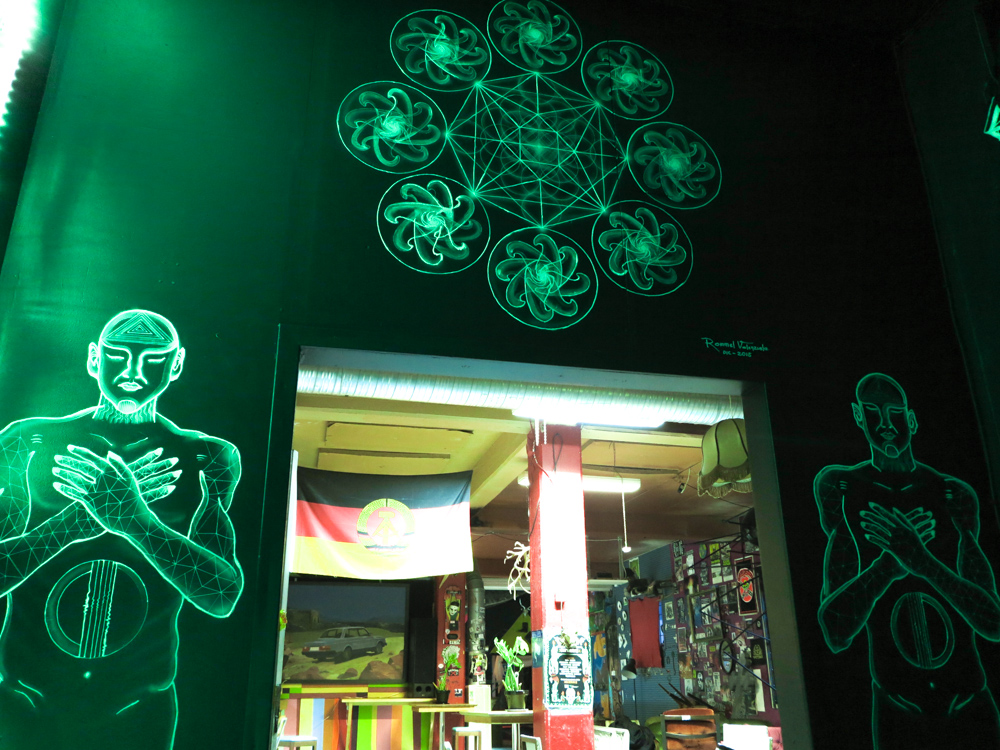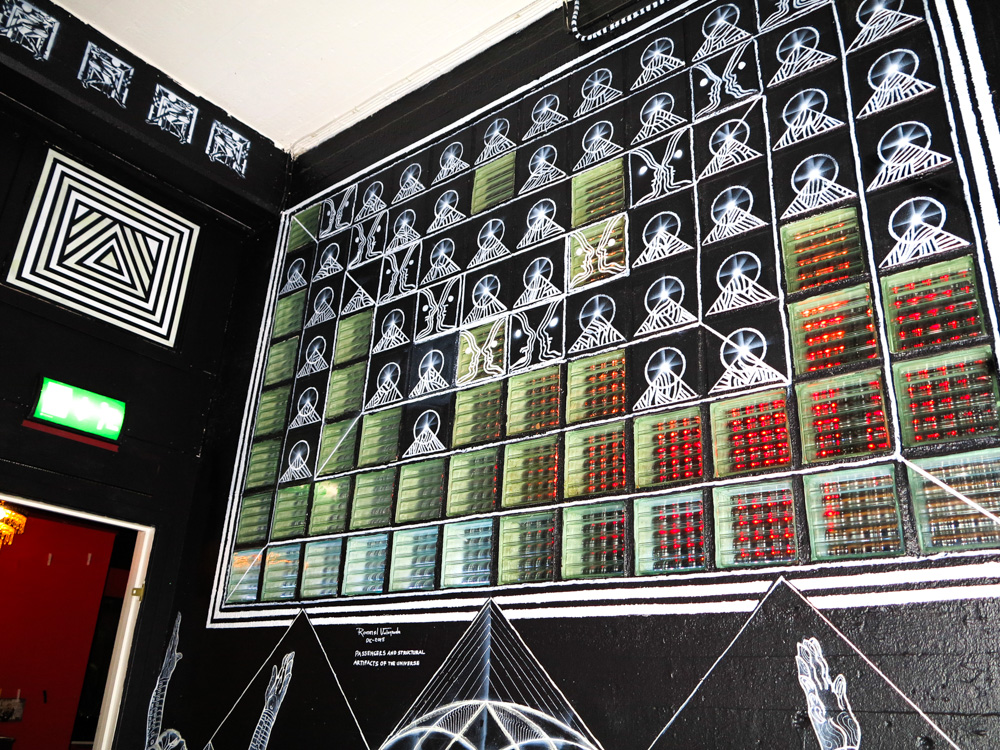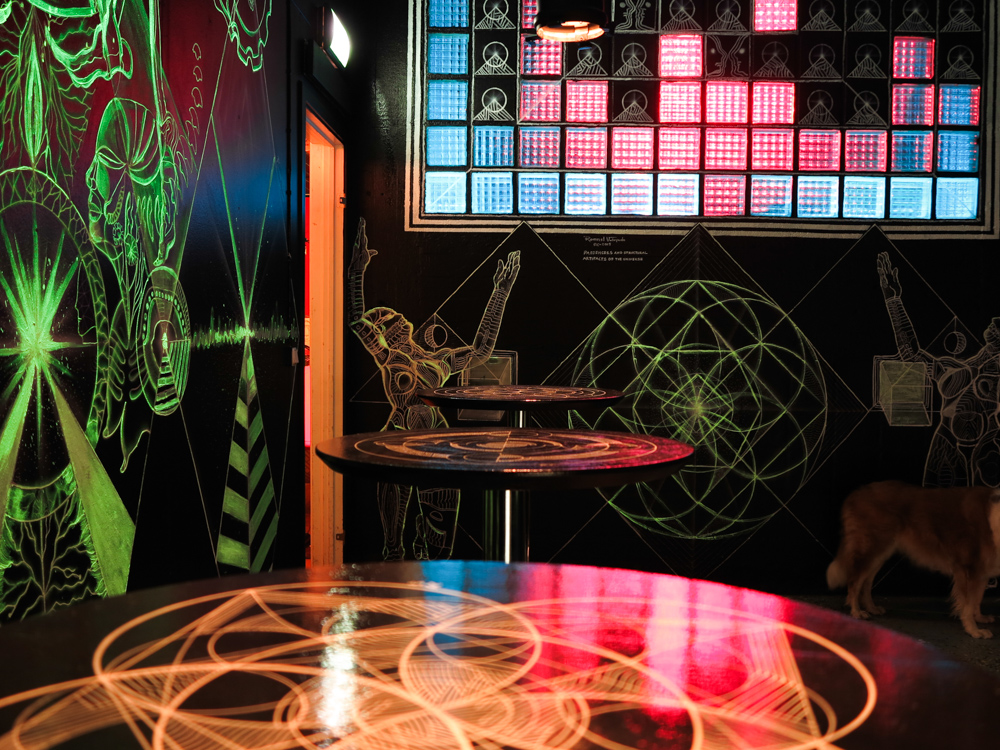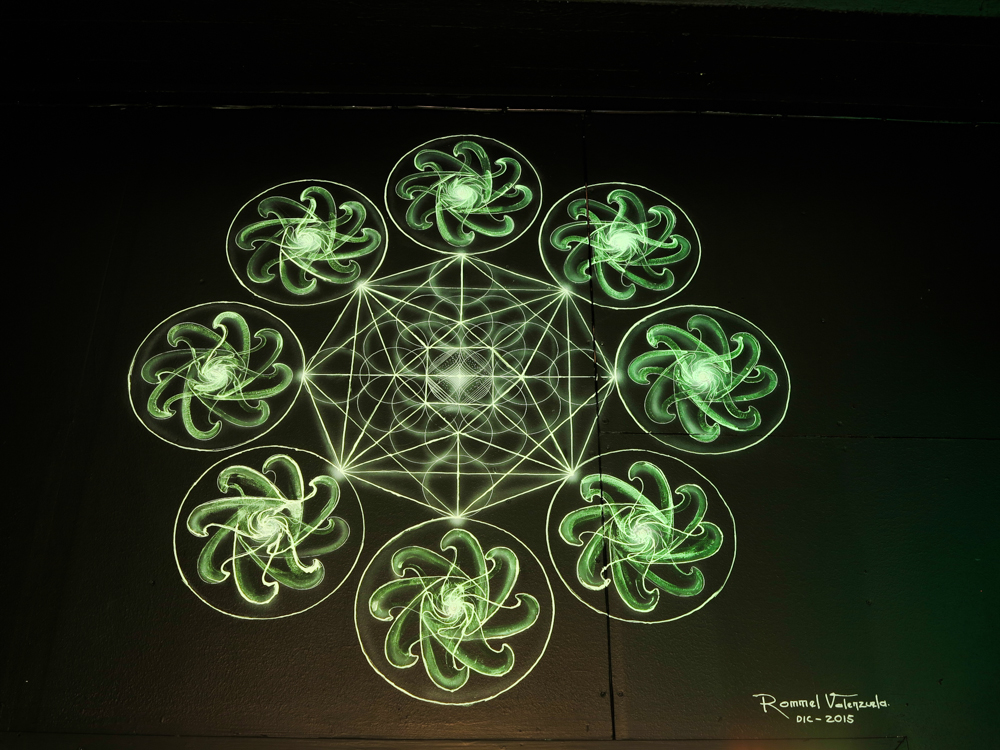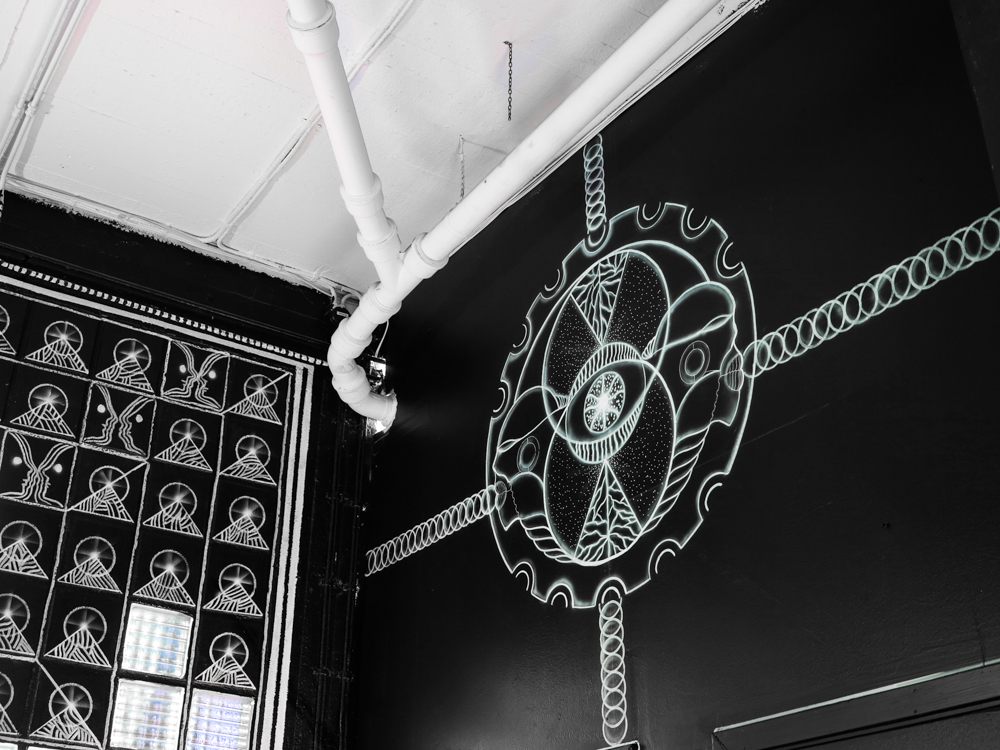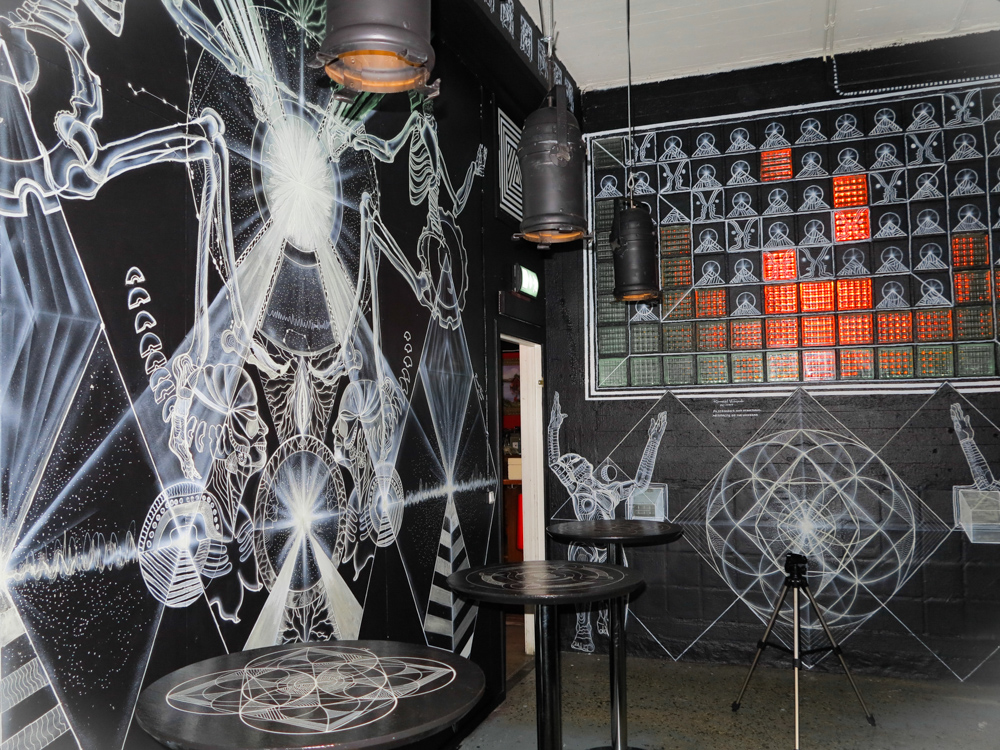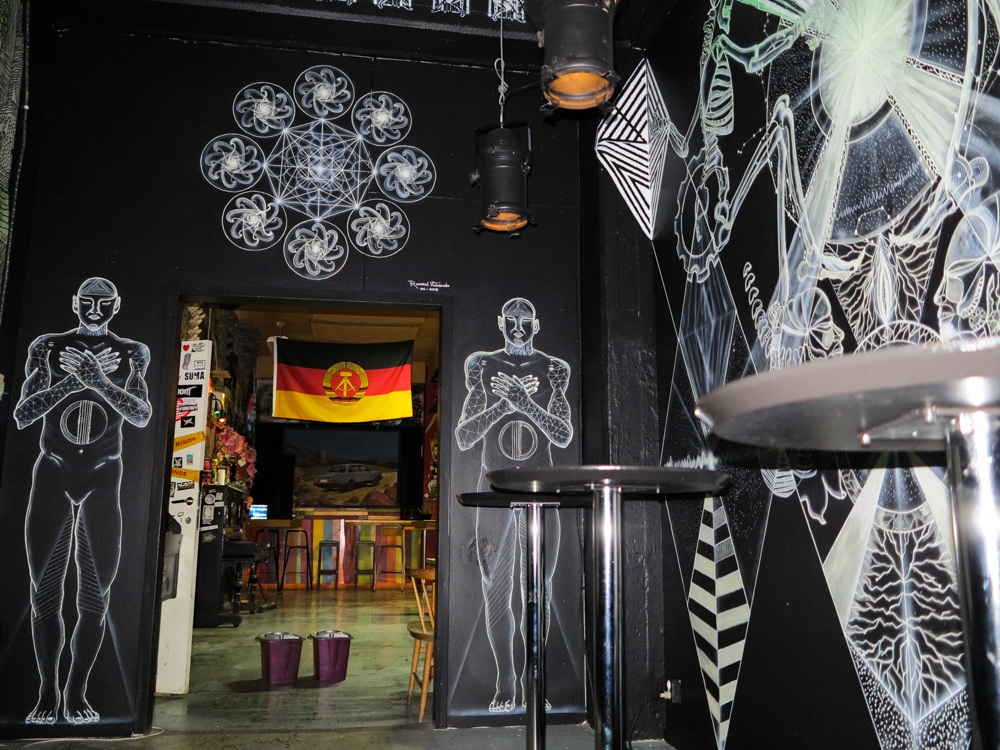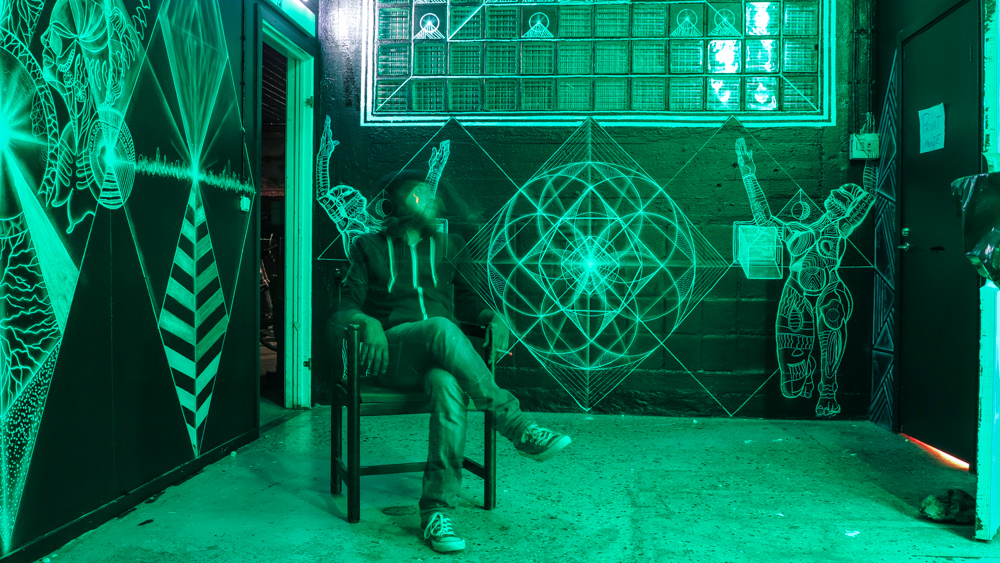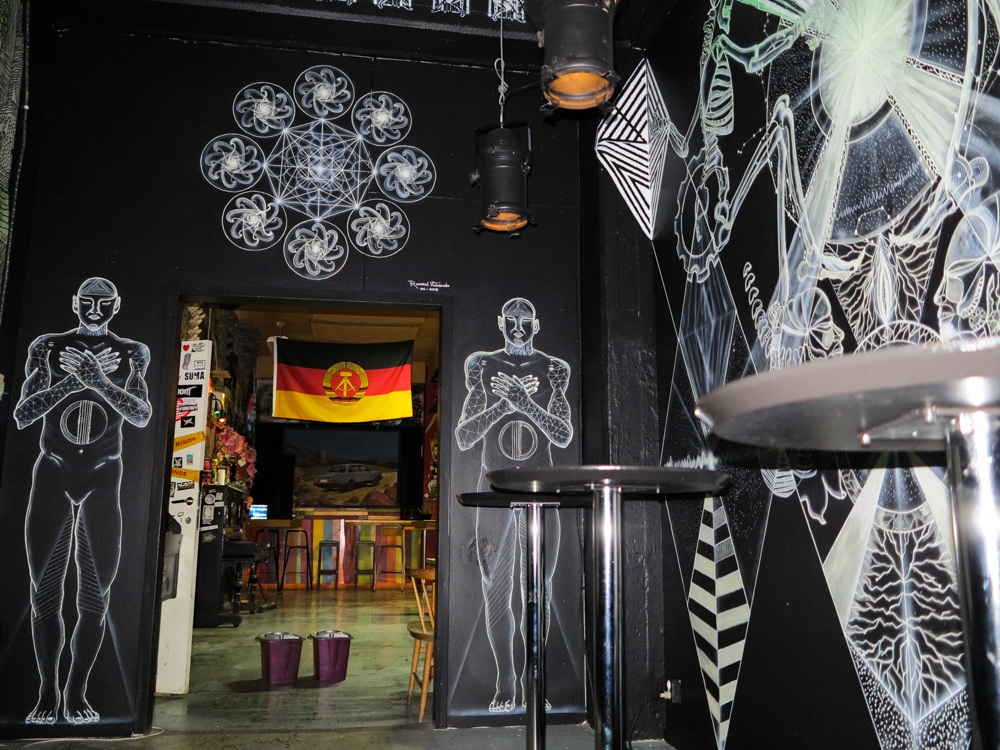 Title: "Passengers and structural artifacts of the universe"
Technic, White Acrylics & Glow in the dark paint
Airbrushes, brushes & markers.
Year of the mural: 03/DIC/2015