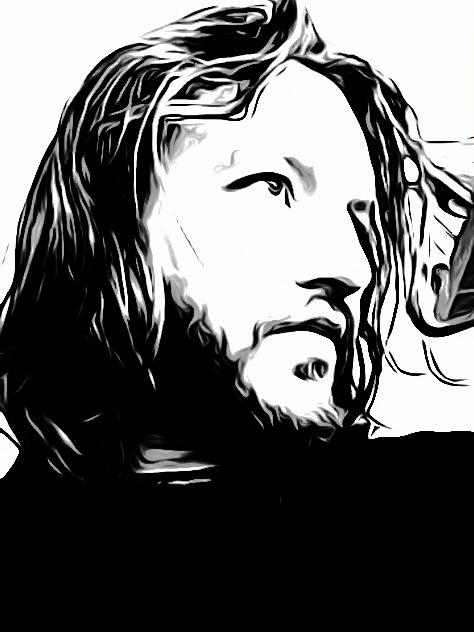 Education
---
Sculpture fine arts The Art Students League of New York
2014 – 2015
I went to The Art Students League of NY to learn human anatomy sculpting with clay observing a model posing live.
---
Master course in 3d organic modeling with Pixologic ZBrush. Escuela de Nuevas Tecnologías CICE, Madrid, Spain. 
2012 – 2013
I'm specialist in ZBrush, human figure, characters, animals, hard surface, other design elements. UV´S, render pass and photoshop render composition.
---
Bachelor's degree, Graphic Design Centro de Estudios Profesionales de Chiapas Fray Bartolomé de Las Casas, México. 
2000 – 2004
Honored with an excellent thesis with an ecological theme.
---
Press:
2013- Göteborgs Posten newspaper

2013- Article on the website of the People´s Community Center (Folkets Hus Göteborg)
2013- METRO Pling newspaper
2014- Interview with Kultur i Väst
2016- Hallå Hisingen Newspaper .pdf
---
Radio Interviews 2015:
102.5 FM Radio Unicach. University, cultural Radio channel on the program: Radio mural
Tuesday February 3rd 2015. In Mexico Chiapas.
93.9 FM In the program: Andares, la cultura y sus rutas. A cultural Radio program.
March Friday 6th 2015. In Mexico Chiapas.Once when he was a child, his father asked him to paint something. He made a portrait of his father who was lying in the mouth of a frog, who was in the mouth of a giant tiger. That's when he discovered the connection between his mind and his hands (Göteborgs Posten, Amanda Lindberg, January 2014).
Rommel Valgart was born in February 1982 and is a curious autodidact.  He started to learn painting, design and how to use the computer on his own at an early age.
In 2004, he finished his four years of Bachelor's degree in Graphic Design & Visual arts, with an excellent thesis that dealt with an ecological theme. In Mexico, he has participated in several art expositions, which resulted in interviews in Mexican TV.
In 2006, he worked as a volunteer teacher with the UNESCO in San José, Costa Rica. He taught painting and how to use the computer in a center for children with problematic family backgrounds.
In 2009, he started to work as a Graphic Designer in Gothenburg, Sweden, with the company Tangiamo AB. Rommel worked with the design of digital interfaces for touchscreen technology.
Additionally he has composed an album with music called "Evolution" using tools such as Reason and Ableton live,  with control midis-synthesizers. He doesn't know how to read or write notes, but composes by ear and feelings.
Rommel also creates visuals, and has performed them live in both Sweden and Mexico. He has performed his visuals together with the Gothenburg based band Lamagaia.
In 2012 he moved to Madrid, Spain, where he studied a Master in Digital organic 3D sculpture, where he specialized in using the software Pixologic ZBrush.
Rommel started to work on his most monumental artwork in 2013, when he was commissioned to paint a mural inside the People's Community Center (Folkets Hus) in Gothenburg. His mural is called EQUILIBRIUM and was inaugurated in January 2014, and drew the attention of various newspapers in Sweden. He is fascinated by muralism and says that he has put his soul into his work. The mural communicates his vision of the world and the possible future for coming generations.
After the mural, Rommel has explored the art of traditional sculpture and attended the Art Students League of New York. He learned to sculpt the human body in clay, with models posing live. Rommel also learned the process of casting his clay pieces into Aqua resin and plaster. On his last day at school, he sold his second sculpture piece ever made with his hands to an Art Collector in Manhattan, NYC.
Rommel Valgart is a Gothenburg based multidisciplinary artist who gets inspired by music and  traveling. As a person, he has always been curious and independent in his creativity. His curiosity has enabled him to learn and explore many fields on his own. As an autodidact, he is not limited to any art form, but continues to explore art fields to express himself.
Sara Gärtner
Communication Coordinator
Exhibitions
2003, Solo Exhibition: Showing my work in different media techniques in the Hotel Camino real, Chiapas, México.
2004, Group Exhibition: Painting and sculpture work in Chiapas, organized by the University of Fray Bartolomé de las Casas and showed in The Centro cultural Jaime Sabines, México.
2005, Group Exhibition: Escapararte, a digital painting exhibition in Chiapas, Mexico.
2006, Group Exhibition, Traditional painting, San Cristobal de las Casas, Chiapas, Mexico.
2007, Group Exhibition: Escaparate, Audiovisual Installation in Chiapas, Mexico.
2014, Opening and Solo Exhibition: Equilibrium, Mural painting at Folkets Hus, Gothenburg, Sweden.
2015, Group Exhibition: Mammuttårar, at Sandell Gallery, Göteborg, Sverige.
2016, Solo Exhibition:  "Organic waves of sounds", Backa Kulturhus Gallery, Gothenburg, Sweden.
2016, Solo Exhibition: "Organic waves of sounds", Gothia Towers Gallery, Gothenburg, Sweden.
Digital and Fine Art skills
Use of different softwares and traditional fine art techniques to execute my personal work and commissioned projects